As the hospitality and commercial construction industries continue to flourish, the demand for reliable concrete contractors has never been greater. The foundation and superstructure of any commercial structure are vital elements that must be handled with precision and expertise. That's where Sensible Concrete Works comes into the picture! With our team of experts, we stand ready to provide the best quality service to ensure the success of Hotel Developers next exciting venture.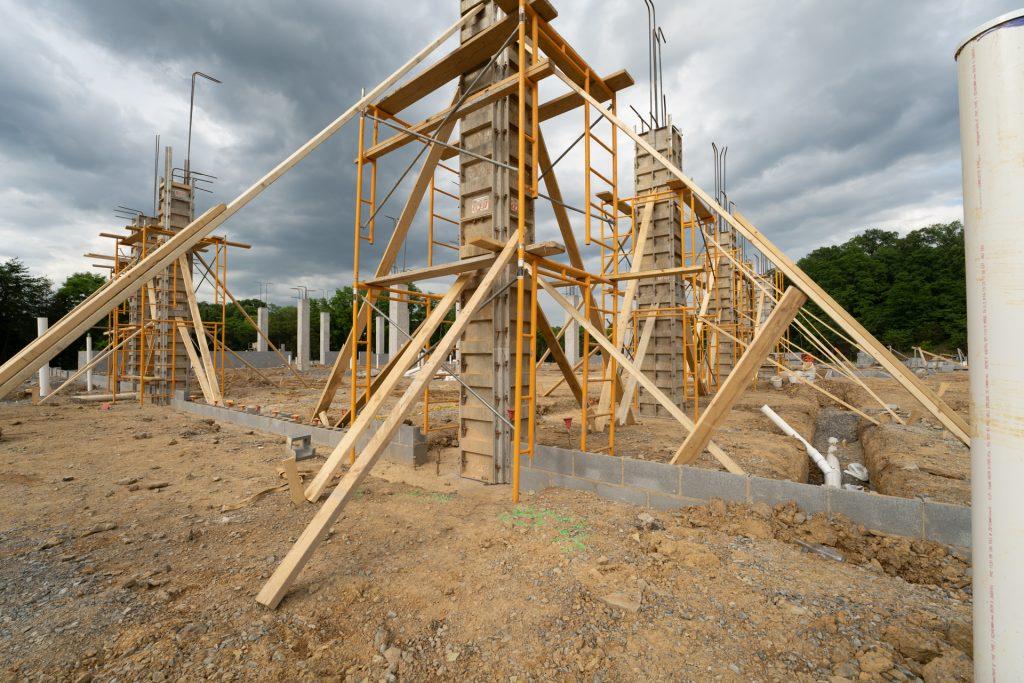 Unparalleled Expertise in Commercial Concrete Services
At Sensible Concrete Works, we take pride in our specialization in commercial concrete services. We have honed our skills and expertise over the years, making us a go-to choice for developers and contractors seeking top-notch construction solutions. From multi-tenant developments to luxury hotels, we have successfully executed projects of varying scales and complexities, leaving a trail of satisfied clients in our wake.
One of our standout projects was in the picturesque town of Pigeon Forge. We were entrusted with creating a sound foundation and superstructure for a hotel that was designed to be an architectural marvel. This project was a testament to our commitment to excellence and efficiency, as we seamlessly brought the project to life without compromising on the end results.
Building on a Solid Foundation – Our Core Values
At Sensible Concrete Works, our core values are the cornerstone of everything we do. We believe in transparency, integrity, and a strong work ethic. When you partner with us, you can rest assured that your project will be handled with the utmost care and professionalism.
Quality that Speaks for Itself: We understand that the success of any commercial project lies in the quality of its construction. Our team of experts uses the finest materials and employs advanced techniques to deliver results that are built to stand the test of time.
Timely Completion: We recognize the importance of timely project completion in the fast-paced world of commercial construction. With Sensible Concrete Works, you can be confident that your project will be completed on schedule without any unnecessary delays.
Budget-Friendly Solutions: As developers and contractors, staying within budget is a top priority. We fully appreciate this concern and work diligently to provide cost-effective solutions without compromising the quality of work.
Safety First Approach: Safety is at the heart of everything we do. We strictly adhere to safety regulations and maintain a clean and secure worksite at all times.
Customer Satisfaction: Our ultimate goal is to ensure customer satisfaction at every stage of the project. We value open communication and actively involve our clients throughout the construction process.
Sensible Concrete Works – Your Trusted Partner
Choosing the right concrete contractor can make or break your project. Sensible Concrete Works stands out as a reliable partner that can be trusted to deliver exceptional results. We take pride in our team of skilled professionals, who bring a wealth of experience and passion to each project they undertake.
Experience the Seamless Process
Embarking on a commercial construction project can be overwhelming, but with Sensible Concrete Works, the process becomes smooth and hassle-free. From the initial consultation to the final touches, we guide you every step of the way.
Project Assessment: We start by thoroughly understanding your project's requirements, objectives, and budget constraints. Our experts conduct a detailed assessment of the site, allowing us to develop a tailored plan for your specific needs.
Customized Solutions: At Sensible Concrete Works, we recognize that no two projects are the same. Our team designs a customized solution that aligns with your vision and goals, ensuring that your project stands out in the competitive market.
Efficient Execution: Our construction process is marked by efficiency and precision. With the help of state-of-the-art equipment and innovative techniques, we execute each phase of the project seamlessly, keeping delays and disruptions to a minimum.
Regular Updates: We believe in keeping our clients informed and involved. Throughout the construction journey, we provide regular updates on the progress of the project, addressing any concerns promptly.
Handover and Beyond: As we near project completion, our team conducts thorough inspections to ensure everything meets the highest standards. Once we hand over the completed structure, our commitment doesn't end there. We offer ongoing support and assistance should you need any further services or maintenance.
Conclusion
When it comes to commercial concrete services, Sensible Concrete Works stands head and shoulders above the competition. With a track record of successful projects and a dedication to quality, timeliness, and customer satisfaction, we are the ideal partner for your next building venture.
Don't wait any longer! Contact Sensible Concrete Works now to discuss how our team can ensure the success of your next commercial project. Let us help you build on a solid foundation and turn your vision into reality!