One of our favorite special events in Sevier County is Gatlinburg's annual Chili Cookoff and we are expected to be at the upcoming Chili Cookoff on November 6th for our third year in a row!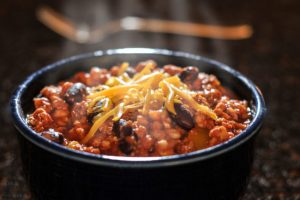 Gatlinburg's Chili Cookoff is one of the biggest events in our county for the month of November and has been for many years. It's where businesses, restaurants and independent chili specialists get together in downtown Gatlinburg to cook up the best chili in town, compete for awards, and showcase support in the community. Sensible Concrete has competed in 2017 and 2018, as you see above, and we look forward to seeing you for 2019!
Thanks to D & S Builders for being our awesome team members in this fun event!
See more on the Gatlinburg Chili Cookoff at https://www.gatlinburg.com/event/chili-cookoff/. Come visit Sensible Concrete's tent and vote for us!