Smoky Mountain Area Rescue Ministries is currently holding their Winter Coat Drive in preparation for the Winter Coat Day, that will be held December 14th, at the SMARM location on Joy Street in Sevierville.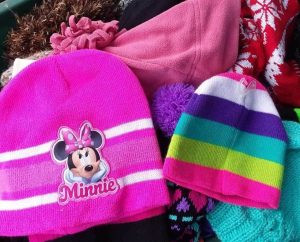 SMARM welcomes donations of NEW or CLEAN, GENTLY used winter coats for distribution on Winter Coat Day and throughout the year as need is presented.  Coats of all sizes are needs from children's sizes to XXL.  Coats will be given from 9:00 am to 12:00 noon on December 14th at the SMARM office.   Donation coats may be dropped off at the Treasures From the Heart location at the corner of Court and Cedar in Downtown Sevierville.  All donations brought to Treasures From the Heart, benefit Smoky Mountain Area Rescue Ministries.
Smoky Mountain Area Rescue Ministries is a ministry where the benefactors are all local to the Smoky Mountains.  When you give to SMARM or Treasures From the Heart, your money stays local and is used to help our neighbor.
Your New or Clean, Gently Used winter coats are a great way to reach out to our neighbors as the colder air is upon us.  It is the season of giving and we have much to be grateful for.  Check your closets and see if you have a great coat you could donate for a neighbor.
Can you help to sort coats for the giveaway?  We welcome volunteers to help us prepare for the day.  Contact Us!
Thanks!
https://www.smarm.org   Learn more about SMARM by visiting their website or by calling 865-908-3153.